Example of Category Blog layout (FAQs/General category)
Sewing 4 A Cause
Hot

WindeSpirit
November 14, 2011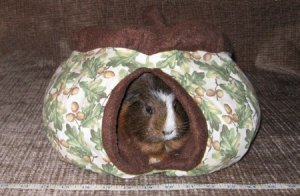 http://www.sewing4acause.com/
This email address is being protected from spambots. You need JavaScript enabled to view it.
This email address is being protected from spambots. You need JavaScript enabled to view it.
Cage Blankets, beds, tunnels, pockets, houses, hay hammocks, and lots more. Unique fashionable designs safe for small animals.
User reviews
Great Quality
I love Becky's stuff. I ordered two of her short tunnels (Halloween ones) on sale and my pigs love them. I love how unique her items are and she seems to be always having a sale! Its been over a year since I got them and they are still in GREAT shape.
Was this review helpful to you?